Find Us in Sherwood
7499 Warden Rd.
Sherwood, AR 72120
Your Local Little Rock Business Equipment Partner
At CBE we believe that every workflow can become more efficient – or even automated – with the right equipment. With over three decades of experience, our industry-certified sales, maintenance, and service staff have the knowledge and skills to maximize profitability and efficiency to better serve your business objectives. We stay up to date on all of the emerging business technology trends and best practices so you don't have to. As your business needs evolve, we'll make recommendations to help you streamline operations and make life easier for you and your employees.
Trusted by business leaders Across Central Arkansas
★★★★★
Customer Service. These two words are at the core of what makes Central Business Equipment the greatest vendor I've ever had the pleasure of working with.
Micheal Hodges
★★★★★
Best service around and nice people to do business with.
Susie Cowan
★★★★★
The staff offers great service and support for the top of the line products that they offer. This organization is the best choice for your office technology.
Michael Pachangi
The best choice for business equipment in Central Arkansas.
No matter how organized your office is, there are always ways to streamline operations. Whether it's seamless attendance and clock-in solutions, eliminating waste, or optimizing the time you spend operating office equipment, small improvements can make a huge difference when it comes to your bottom line. You can save hours in employee labor by upgrading to more efficient equipment – and even more by having a trusted partner on-hand when something breaks down! For over 30 years, businesses in Central Arkansas have trusted CBE to deliver quality service when it's needed most. We believe that it's the service after the sale that counts most.
Get the Business service your company needs to grow
Office equipment is an investment that, when made correctly, can improve your company's efficiency, workflow, operations, and – ultimately – your profitability and growth. And we're here every step of the way – including after the sale. Our business equipment techs install and set up your office equipment, ensure it's fully functional, and train your employees on how to operate it correctly – and that's just where our partnership begins. We also offer emergency repair services, regular maintenance programs, and constant best practice and industry updates. When Central Arkansas businesses can't depend on their technology, they can depend on us to get them up and running as quickly as possible.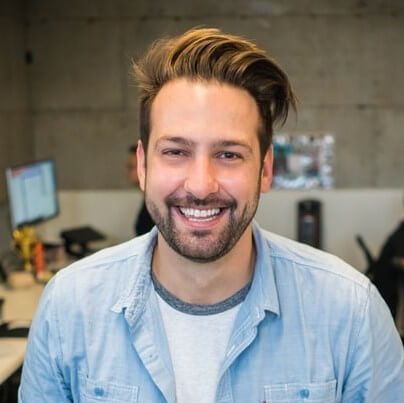 Get Started with Central Business Equipment in Little Rock, AR
Is dated office equipment holding you back? The daily distraction of unreliable equipment and clunky manual processes can cost your company time and money that you could be investing elsewhere. But a smarter office is within reach! CBE can help modernize your workplace and streamline your processes with top-of-the-line, cutting-edge equipment chosen to maximize your budget – and your profits. If you're ready to enhance and modernize your business, contact one of our service specialists for a free consultation. Let us help you leverage the latest technology to achieve a level of efficiency that you didn't know was possible!
Our Little Rock Business Equipment Blog
Keep up with the latest in office equipment technology and best practices! Learn how the right equipment and maintenance services can save you time, money, and stress headaches. The Central Business Equipment team has 140 years of experience in the industry between them, and this is where they share their expertise, their best practices, and their industry secrets. Being in the know could make all the difference in your employee's productivity and, therefore, your company's bottom line.
5 Office Equipment Maintenance Steps to Quickly Fix a Problem
Do Different Business Shredders Offer Different Levels of Security?
Find CBE in Central AR
7499 Warden Rd.
Sherwood, AR 72120
Our Hours
Monday-Friday:
8:00am - 5:00pm
2023 © Central Business Equipment, Inc. | All Rights Reserved