5 Kinds of Office Equipment Your Business Needs
Are you setting up your office space? Growing your business? Maybe you're just looking for the right office equipment to keep the workday running smoothly. We have good news. Central Business Equipment in Little Rock offers equipment leasing for all of the products you'll need. There are a lot of options, and sometimes figuring out what your office needs can be a chore. Here are five kinds of office equipment products that almost every office will benefit from.
1.Printers
Print(ing) is not dead! Thankfully, we have computers and technology to help us create and save documents, but that doesn't mean we won't ever need a hard copy. Even if your business is striving to go paperless, a printer is something that will come in handy one day. Have you ever had an important presentation and relied on technology to pull up your powerpoint, images, or files? Sometimes, computers crash or there's no internet connection. It's always a good idea to have access to a printer, so you can have hard copies as a backup just in case.
2.Copiers
When choosing office equipment to invest in, don't forget about copiers. Like printers, these come in handy on a day-to-day basis. There will always be a time when you need to make a copy of an important document, such as a driver's license or social security card. Or, you might need to make quick copies for that upcoming board meeting.
3.Shredders
Office shredders are so important to ensure confidential information doesn't create a paper trail into the wrong hands. Envelopes with addresses, customer information, old employee files, financial information, and more; all of these things should be disposed of in a shredder, not just a trash can. Products disposed of in a trash can have the potential to fall out or get picked up by the wrong people. When looking for office equipment, make sure a shredder gets put on the list.
Is your office equipment not functioning properly?
It may be time for an upgrade.
4.Postage Meters
No company mailroom is complete without a postage meter. Maybe it doesn't come to mind when thinking of office equipment, but it should. Postage meters will save your business time and money while saving you from taking unnecessary trips to the post office. Now, you can weigh your packages at the office, and send them out with the rest of your mail. No extra trips necessary.
 5.Multi-Functional Office Equipment
Nowadays, you can find multi-functional office equipment to make the workspace more effective. Not to mention, you'll save space by having multi-purpose equipment that's combined into one. Instead of having a printer and a copier, think about investing in a workstation that serves a dual purpose. Most workstations can print, copy, scan, and even fax. Plus, they're made for a heavy workload and multiple people can use them.
If you're on the hunt for office equipment, let us help you. Whether you're looking to buy or just wanting to lease, we can point you in the right direction and help you find the equipment you're looking for.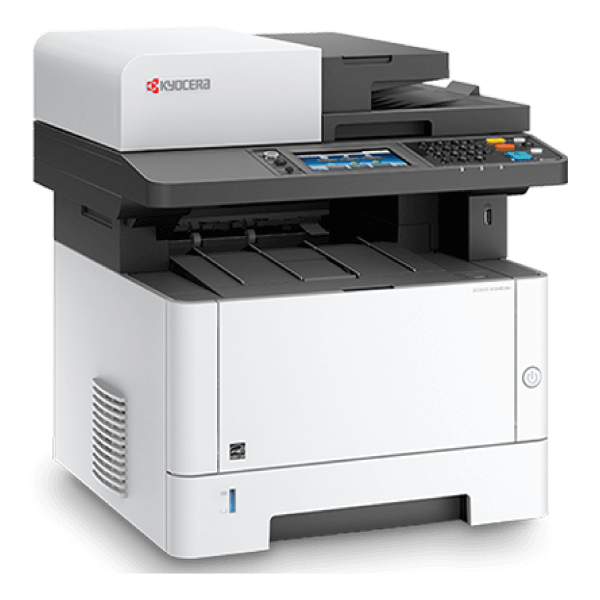 Don't let old equipment decrease your productivity.
Let us help find you the perfect solution.